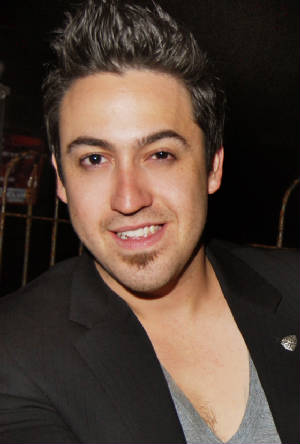 David Quintanilla is a young talented photographer and entrepreneur. Mostly known in the southwest for his surreal portraiture. Only 28 years old, Quintanilla was nominated as Best Entrepreneur under 30 by What's Up Magazine and a nominee for Man of the Year from the Rio Grande Adelente.

Quintanilla's photography portfolio includes big names like Hilary Clinton, Kim Kardashian, Ty Pennington, Heavy Weight Champion- David Rodriguez as well as numerous politicians, athletes, and models. In 2010 he gained national attention for his Boycott Hate Campaign. The same year Quintanilla released a strong collection of his surreal portraiture in a coffee table book entitled Complicated Artists. Quintanilla has appeared on a variety of television and radio shows. His most recent appearance was as a guest judge and photographer on reality show, Model Material. Currently you can catch his work at museums and galleries across the southwest. On exhibit now is "The Last Call," at the El Paso Museum of Art.
David a graduate of the Art Institute of Phoenix, Arizona has a background in design and production. These skills led to the launch of his first publication, Bloke Magazine, a monthly periodical focused on "The Modern Man." Quintanilla since has designed and art directed for various magazines such as B&Q Extravaganza and The Bridal & Quinceanera Guide. Companies have sought out Quintanilla's skills in branding and marketing their business's. His creative mind along with his clever business skills have led to the birth of his design house, David Quintanilla Haus of Design.
Contact Haus of Design
1528 Sioux St. Ste. D
El Paso, TX 79925
david.photography@hotmail.com

915.875.4450